KJM DESIGN & REMODELING LLC
Home remodeling made FUN! Yes, I said FUN.
Let me take the headache out of Remodeling & Home Design. I'll be your consistent contact, whether your in town, half way across the USA or in Canada. We together will create your Dream Home or Rental.
As your Project Designer/Manager, I will create your Design, hire the team to complete the Remodel, Furnish your home and Turnkey the home. I'll put it together for you & follow the project from start to finish. I believe in "Follow-up", "Quality" & "Commitment".

Extra Bonus: All trade discounts are passed onto my clients.

Contemporary, Desert Causal, Tuscan and beyond!
35 Years of Home Design & Remodeling.
Website: www.kjmdesignremodel.com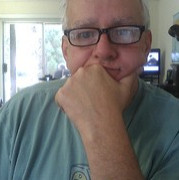 Free In-Home Design Consultation.
Call or Text (760 668-0325)
Email: kjmorganti@twc.com